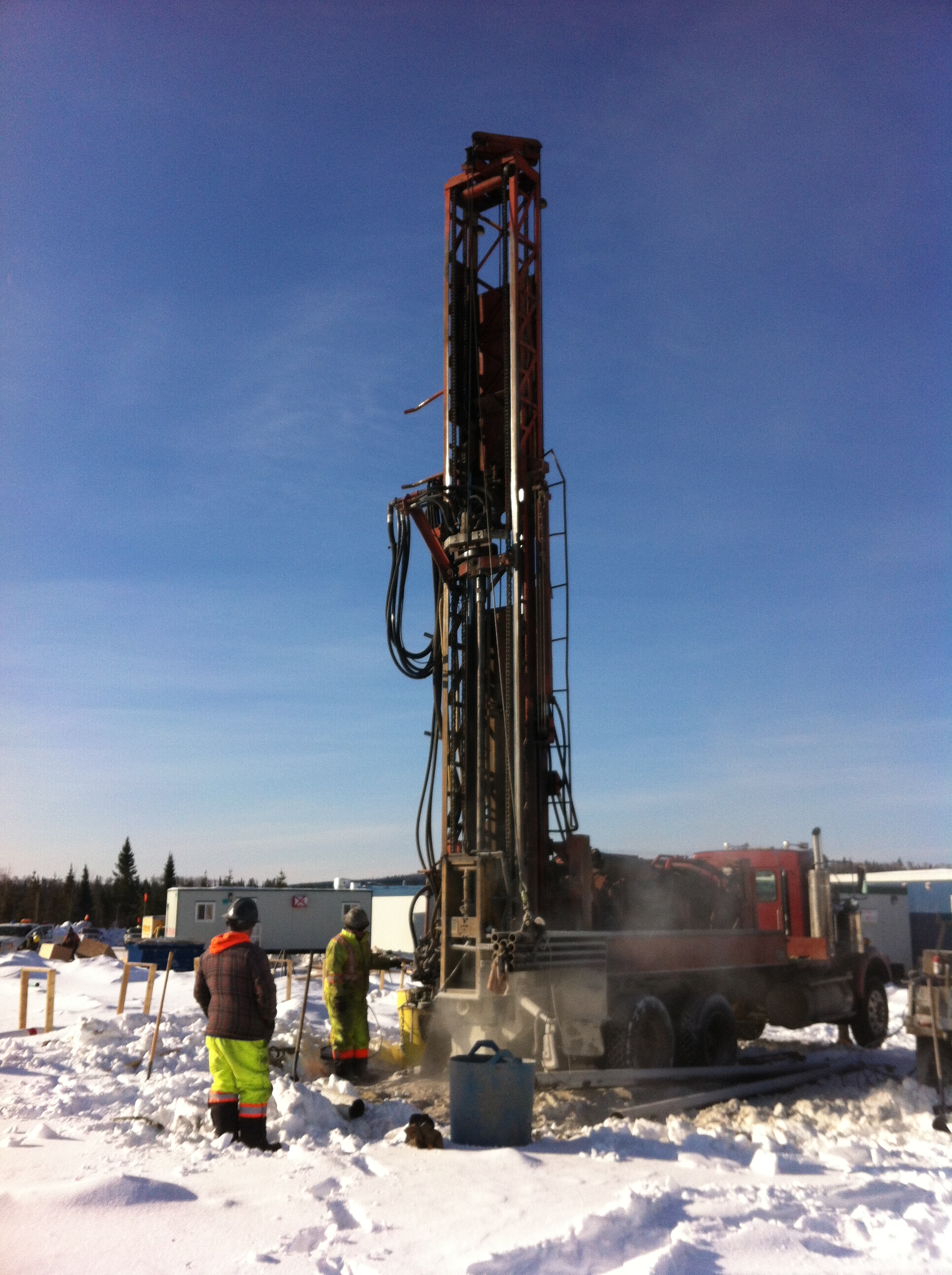 We are a fully licensed, insured, and regulation compliant. Our drillers and technicians have been providing drilling and rural water system services in this region for 30 years. We have completed thousands of wells, and worked on thousands of rural water systems. Let our experienced staff help you on your next well or water system project.
For your convenience we accept CHEQUE, VISA, MASTERCARD, and DEBIT. We also have 6 month payment plans to help split up costs into more affordable payments.
We run a year round operation, it is never too early to call and book a site visit.
We have 3 experienced drillers with 60+ years and thousands of completed wells. We are f
ully licensed, insured, and compliant to Reg. 903 of the Water Resources Act of Ontario.
We understand how little information homeowners have available to them on the process and costs of drilling a well. To help, we provide free geographically based predictive models along with our free estimates to help you become as informed as possible prior to choosing us or starting the project.


Well Maintenance, Upgrades, and Repairs
Sometimes wells fail- quality and or quantity of water can drop or rise, the structural materials can fail, accidents and disasters can damage your well, and a host of other unlikely but possible problems can occur. We have a variety of tools and techniques to both evaluate and then correct your well problems. When evaluating some of our more common techniques include, but are not limited to: water level indicators; piezometers; sonic ranging; micro biological sampling, chemical composition sampling; and DTH cameras/video logging. Our more common corrective techniques include, but again are not limited to: hydrofracturing; surging; flushing; brushing; acis treatment; super chlorination regiments; disinfection regiments; grouting; partial decommissions; sleeve installations; and screen installations.
Geothermal Well Construction
We can provide construction service for both open loop vertical geothermal wells, and closed loop vertical geothermal wells. Open loop construction falls under Reg. 903 and closed loop construction falls under Reg. 98. Please contact us for more information, both or these systems can be complex, but not necessarily expensive.
If you have a well you don't want anymore, we can remove it for you, legally and properly - and we will provide you with MOE records for you to keep as proof that you followed the regulations.
Water System (pumps, tanks, buried waterlines, plumbing etc) Installations, Upgrades, and Repairs
We install, repair, and replace everything from the pump to the pressure tank/switch (or foot-valve to pressure tank/switch in the case of positive displacement pumps).
We provide after hours and holiday emergency services as well - please see our contacts page for details.
Cottage Opening and Closing Services
We can open or close your cottage. After we have visited and assessed your site and needs, we provide you with a quote and contract to open and close your cottage annually. We provide this service to water well and lake based water systems.
Let us get your cottage ready so you can simply enjoy it.
Additional services available as well.
Frozen Line and Frozen Well Thawing
We have several time tested, effective, and fast techniques with which to thaw water lines and wells. Give us a call as soon as you notice a problem and we will have our team out ASAP.
We provide after hours and holiday emergency services as well - please see our contacts page for details.
Do not use steam! Most if not all of your rural water system lines are not rated for the temperatures that steaming produces - you can easily destroy large portions of your water line.
Real Estate Purchase Well Evaluations/Inspections
Are you buying a home that uses a well? If you don't know anything about it you don't know enough about your new home. Be aware - have your well inspected before closing. A dry, low yield, or seasonal fluctuations may mean drastic lifestyles changes. A poorly sealed, maintained, or constructed well or water system can make you ill. Purchasing a property with a well(s) entails that you take on all liability of that well - do you know your responsibilities? - we can help. Have us evaluate your new home's well prior to closing and we will give you a better understanding of your new well's capabilities, the risks associated with the well, and how to maintain it.

Well and Water System Consultations
Buying a home is not the only time you may need help understanding your well and or water system. We provide consultation services to residential well owners. Just want general information? Try our
FAQ page
, and if you can't find an answer there feel free to email us at info@nwowellservices.ca or call us at 807-707-7000 and we will try our best to help you out.
Property Development / Earthworks
We have the equipment, experience, and contacts to perform a variety of excavation work, leveling, lot clearing, material spreading, access and driveway building, culverts and ditches, etc.
We can help you get your new lot ready for building, subdividing, sale, etc.
We can help rework your current lot, expand your driveway, pull out roots, etc.